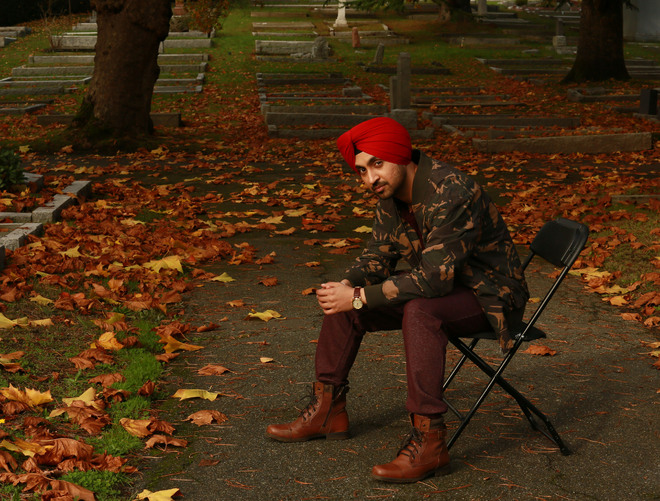 editorial@tribune.com
Tribune News service
Amritsar, September 17
After tasting success with the "Jatt and Juliet sequel", actor-singer Diljit Dosanjh is once again set to star in a sequel to his hit film "Sardaarji". The romantic comedy that had Dosanjh play a ghost buster was one of the highest grossing Punjabi films this year so far. Its successful run at box office has paved way for a sequel, scheduled to release in June next year.
The makers of the film, Manmord Sidhu and Gunbir Sidhu, while announcing its sequel said the movie would to hit the floors soon. Titled "The Return of Sardaarji", the film will see a new lead actress Sonam Bajwa alongside Diljit. While sharing some details of the upcoming sequel, Manmord Sidhu said, "The script is being penned by Dheeraj Ratan and the film will be directed by Rohit Jugraj. The combination has worked for us well before with "Jatt and Juliet" franchise. This is encouraging for us. We touch the human feelings and keep our stories close to reality. Just like "Sardaarji", the sequel will be fully entertaining and become a part of everyone's life."
The film got a superb start with more than 1,000 shows a day across more than 250 screens pan India and nearly 150 screens oversees. That is the highest figure for a Punjabi film so far. Manmord is sure that the sequel, too, will create new records.
Gunbir Sidhu, from White Hill Productions seemed confident of the film's franchise. He believes that the Punjabi film needs to adapt to commercial changes and come out with innovative concepts. He said, "We truly believe in changing the commercial sense of Punjabi cinema all together by opening new dimensions. We are open to experiments and never compromise on quality of our work. And with the success of "Sardaarji" it has been proved that audiences prefer quality cinema and healthy scripts. We look forward to continue our journey with 'The Return of Sardaaarji'."
He added that, "It is worth mentioning that "Sardaarji" opened with a collection of Rs 2.5 crore in India. The film brought another Rs 1.5 crore with release in Australia, New Zealand, USA, Canada and the UK. By the end of first weekend the figure rose to Rs 14.72 crores, which is huge amount for a Punjabi film."