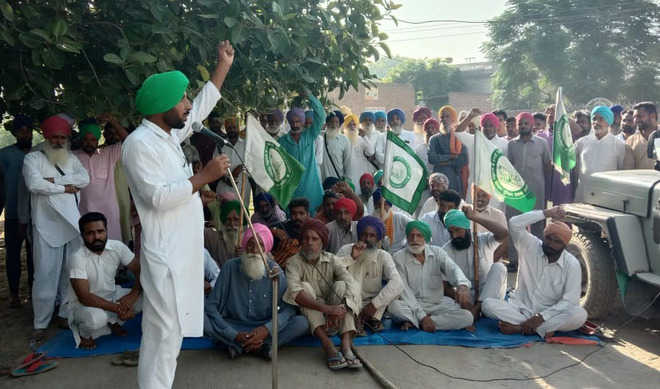 Tribune News Service
Bathinda, October 20
Members of the BKU Ekta Dakonda have been holding meetings at different villages in Mansa district to mobilise support for the release of a farmer activist, Manjit Singh Dhaner, who was sentenced to life imprisonment by the apex court.
Balwinder Sharma, block president of the union, said, "We have been holding meetings in villages to mobilise support for the release of Manjit Dhaner. We have received a good response from residents in the district so far. It is sad that an activist, who was instrumental in getting justice to a girl of Mehar Kalan village, has been sentenced to life imprisonment. It is a fight for justice. We will continue our protest till he is given pardon in the murder case."
"Dhaner and two persons were sentenced to a life term in 2005 by a Barnala court in connection with the murder of a family member of the rapist. Though the Punjab Governor granted them pardon in 2007, but the deceased's family moved the High Court that gave Dhaner a life term in 2008. Protests were held against the state government in other districts as well. A permanent morcha in Barnala has been put up for the release of the activist," he added.