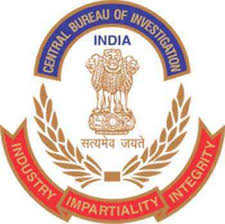 Tribune News Service
New Delhi, July 2
Launching possibly one of the biggest crackdowns against alleged bank loan defaulters, the CBI today carried out searches at over 61 locations in 18 cities after registering 17 cases of defraud to the tune of Rs 1,139 crore.
Sources in the agency said, after engaging more than 300 officers from different units the CBI launched raids at over 61 locations across the country and reached to the doors of alleged defaulters on the basis of complaints received from various nationalised banks and inputs developed under close monitoring of it Director Rishi Kumar Shukla and senior officials in Delhi.
As the agency continued filing the FIRs and expanding its search operations in different individual cases all through the day, the evening scam figure of Rs 640 crore swelled to Rs 1,139 crore.
It is learnt that the agency officials carried out searches at promoters and directors of Winsome Diamonds founded by absconding diamantaire Jatin Mehta who was booked in a fresh FIR registered under this operation. This was the 16th FIR against Mehta accusing him of allegedly defaulting Rs 202 crore from Exim Bank, the sources said, adding he has already been accused of allegedly swindling funds to the tune of Rs 6,500 crore. The Mumbai operations also covered two other firms - Supamad Trading Pvt Ltd and Asuti Trading Pvt Ltd - booked in separate FIRs on a complaint by Union Bank of India, they said, adding two more places were searched in Delhi and
Mumbai in connection with Asuti Trading.
By evening, the agency had already registered 17 FIRs across the country and the process of registering more is going on, sources informed and went on to add that the searches were also being conducted in Chandigarh, Gurugram, Ludhiana, Thane, Valsad, Pune, Palani, Gaya, Bhopal, Surat and Kolar, among others.
The CBI officials said, other companies which have been booked by the agency in separate FIRs include Ludhiana-based Supreme Tex Mart for causing a loss of Rs 143.25 crore to SBI, Bengaluru-based Aegan Batteries for loss of Rs 98.75 crore to SBI, Gaya-based Ramnanndi Hotels and Resorts Ltd for loss of Rs 131.79 crore to Central Bank of India among others.
---
ED attaches assets of Simbhaoli Sugars
The Enforcement Directorate on Tuesday confirmed that it has issued a "provisional attachment order" under the Prevention of Money Laundering Act (PMLA) to seize assets worth over Rs 109 crore belonging to UP-based Simbhaoli Sugars Limited in connection with a case relating to bank fraud

The action has come following a case it filed against the company in March after taking cognisance of a CBI FIR against Simbhaoli Sugars and others for "cheating and defrauding the Oriental Bank of Commerce on the pretext of financing sugarcane farmers" TNS .
Top News
Decision comes following two consecutive country-wide raids ...
The action came day after CBI arrested businessman Vijay Nai...
There have been allegations from various quarters about the ...