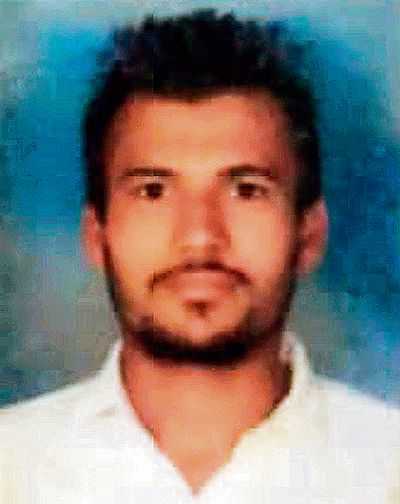 Shashi Pal Jain
Kharar, November 8
The body of Inderjeet Singh (27), a resident of Ferozepur City, who was shot dead on the road leading from the Civil Hospital, Kharar, to Darpan City around 2 pm yesterday, was handed over to his family after a postmortem at the Civil Hospital.
Even as the Kharar police are investigating the case, sources said old rivalry was learnt to be behind the murder. The deceased was killed yesterday when he, along with two friends, was riding a motorcycle.
Eleven bullets were removed from his head, chest and stomach during the postmortem today, which was conducted by a board of doctors, headed by Dr Charan Kanwal.
The police recovered 15 empty cartridges from the spot and it appears he was attacked from close range by more than two persons.
The Kharar City police have registered a case against the assailants under Section 302 of the IPC. The sources said the police were also probing the angle of the involvement of the two friends of the deceased, who were riding with him on the motorcycle, in the crime. The police became suspicious as the assailants opened fire only on the deceased and both his friends did not receive any injury.
Mohinder Singh, father of the deceased, who came to the Civil Hospital, Kharar, to take the body, said his son came to Kharar three days ago for sightseeing and in search of a job. After passing Class XII, he started doing his own business. He said his son was innocent and he did not know why he was killed.
He said those behind the crime should be arrested.
DSP(D) Vikramjeet Singh Brar said the police were investigating the case and the culprits would be arrested soon.