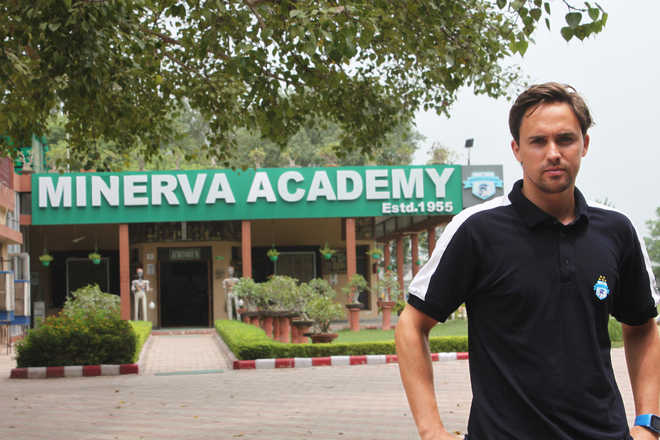 Chandigarh, August 8
Defending I-League champions Minerva FC appointed Paul Munster as their new technical director for the first team.
A former London City striker, Munster is a winner of the Golden Boot in the Canadian top division. He also has a league and Cup double with Linfield FC along with Player of the Month award for Slavia Prague in the Czech first League and several Golden Boot awards around Europe. As a coach, Munster is a UEFA Pro License holder and led the Orebro SK U-19 and U-21 teams to Cup titles, Minerva said.
"I have always been going up and achieving more and more each time, even in the coaching courses. Everything has been going well and now it's a great time for a new experience in India," said Munster.
"As a player, I won leagues, cups, individual awards. Coming here as a coach will be a great and different experience."
According to the club's statement, the 36-year-old appreciated the club's youth development programme. "It is a really positive aspect as we are expanding. We have four teams and in the future, we will be expanding our reach. The players are being trained well," the club said in a statement. —TNS
Top News
After high drama, khap leaders convince protesters to defer ...
Rs 10L for kin of victims CRPF IG sent to Manipur
To induct Khudian, Balkar; Nijjar 'resigns' | Reshuffle in p...