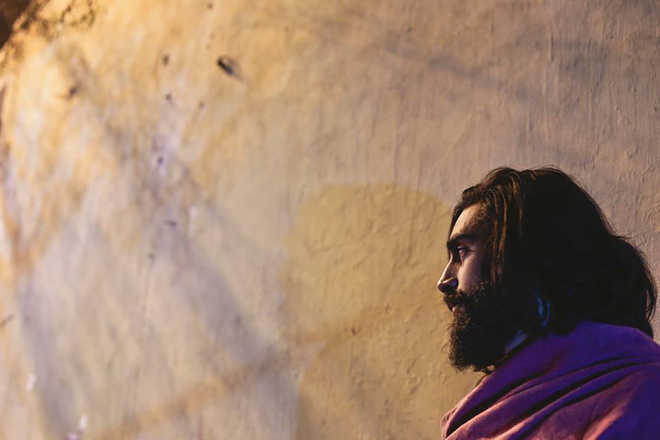 Saniya Pasricha
Four years ago, a 20-year-old amateur photographer won the prestigious Nat Geo award that recalibrated his life forever. "The reality show, Mission Cover Shot, organised by the National Geographic channel, not only gave us the chance to be behind the camera, but also before it. This interesting mix made us all a household name," says Nirvair Singh Rai, the photographer.
The show gave him a rare opportunity to showcase his talent in the presence of eminent filmmaker Nagesh Kukunoor and American journalist/filmmaker Ami Vitale. "The experience taught me how one has to be in different spaces with varied people and learn how to change his or her perspective to the given situation and create the mood and the story."
Born and raised in the city of Bathinda, he credits his father for shaping his career as a photographer. He says he was fortunate enough to be blessed with a family that understood his passion. It was in class XII that he decided to learn photography formally and went to Bangladesh for three years to study the discipline.
For Nirvair, the idea is to break stereotypes. That is why, not only does he enjoy documenting wildlife and streets, he is equally fascinated by weddings, fashion, birthday parties, TVCs and photojournalism. And when under the aegis of India Photo Archive Foundation, the photo historian commissioned six photographers to focus on 'bandwallahs' from across India, Rai was one of them. "It was a great experience as photographers usually don't work together. The initiative broke the unnecessary competitive nature and let us all work together on a singular topic."
In friends and life he sees his muse and wishes for a photographic community that believes in taking art to the masses, rather than being only limited to galleries and social media.
An experience that further altered his thinking and defined his career was the time he spent in Nepal after the quake. "We took a lot from Nepal in terms of learning how to stay spirited, whether in bad times or in good. Their unique way of accepting that people had passed away, included mourning as well as celebrating. Later we did a fundraiser in Bombay by selling our photos that we'd taken there. And through that money we were able to build 25 homes for the Nepalese people. It showed me the actual power of photography, which has been only limited to galleries or social media to create a stir. It can do a lot more than that."