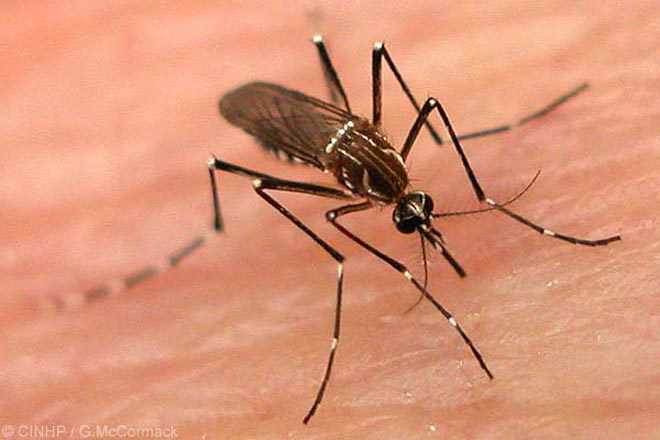 Tribune News Service
Ludhiana, May 4
Summers are here and so are ailments related to the hot weather conditions. Suspected dengue patients have started arriving at hospitals in the city. One such patient from Bathinda, who was admitted to a private hospital, was confirmed by doctors to be suffering from dengue. The Health Department is yet to confirm that the patient has dengue.
"The hospital has confirmed that the patient has tested positive for dengue. We have taken sample from the patient and once the report arrives only then it can be confirmed whether he has tested positive or negative for dengue," said Dr Ramesh, district epidemiologist.
He said patients suspected to be suffering from dengue had been coming since the last month, but no positive case had been reported so far.
He appealed to the people to keep their surroundings clean and not let water accumulate around houses. "Water coolers should be dried once a week," he added.
Surprisingly, summer is at its peak and swine flu, which spreads during winters, is also surfacing. During the winter season a total of 71 cases of swine flu were reported from the city. Out of the16 suspected cases of swine flu reported last month one was confirmed positive.
Dr Ramesh said last month there was one confirmed case of swine flu. "After investigation it came to fore that the person had gone down south to Kerala to pay obeisance at Tirupati Balaji Temple. The patient resided in Jalandhar and belonged to Kerala. That is how the virus travelled to Punjab. Now, we are getting suspected patients of swine flu," he added.
---
Symptoms of swine flu
Fever (but not always)
Sore throat, cough
Runny or stuffy nose
Watery, red eyes
Body aches
Headache
Fatigue
Diarrhoea
Nausea and vomiting
Symptoms of dengue
Sudden high fever
Severe headache
Severe pain in joints and muscles, behind eyes
Skin rashes
Nausea
Vomiting
Fatigue
Bleeding from nose or gums
Dengue fever is caused by a type of virus called flavivirus, which is transmitted by infected female Aedes mosquitoes.
Top News
It was a follow-up of the seizure of 13 kg heroine
The girl had visited Aaftab's flat twice in the month of Oct...
The speeding truck broadsides a Lucknow depot bus