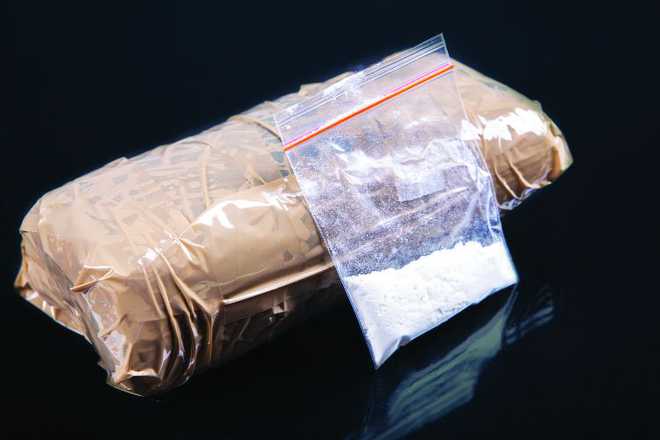 Tribune News Service
Solan, September 11
Solan police seized sizeable quantities of contraband in three separate cases and arrested four persons after registration of cases under the NDPS Act against them.
In the first case a team of Solan police arrested two Nepalese youth- Raju Rana (21) and Arjun Kaisi (19) from the forest area of Galog in Solan town and recovered 1.437 kg opium this morning. The duo was hiding behind the bushes.
In another case, a 26-year old youth, Pradeep Kumar, was arrested at Khundidhar near here last evening with 15.03 gram heroine which was concealed in a carry bag which he was carrying. This case was detected by the special investigation unit (SIU) of the Solan police which has been keeping vigil on such nefarious elements. Pradeep is a resident of Rampur Bushair area of Shimla district.
In the third case, one Arjun Singh, a resident of Shimla district, aged 21 years was arrested with 39.42 grams heroine last evening from the Dohri Dwar area of the town. He was arrested during a routine patrolling of the SIU team confirmed the SSP Solan, Madhusudan Sharma.