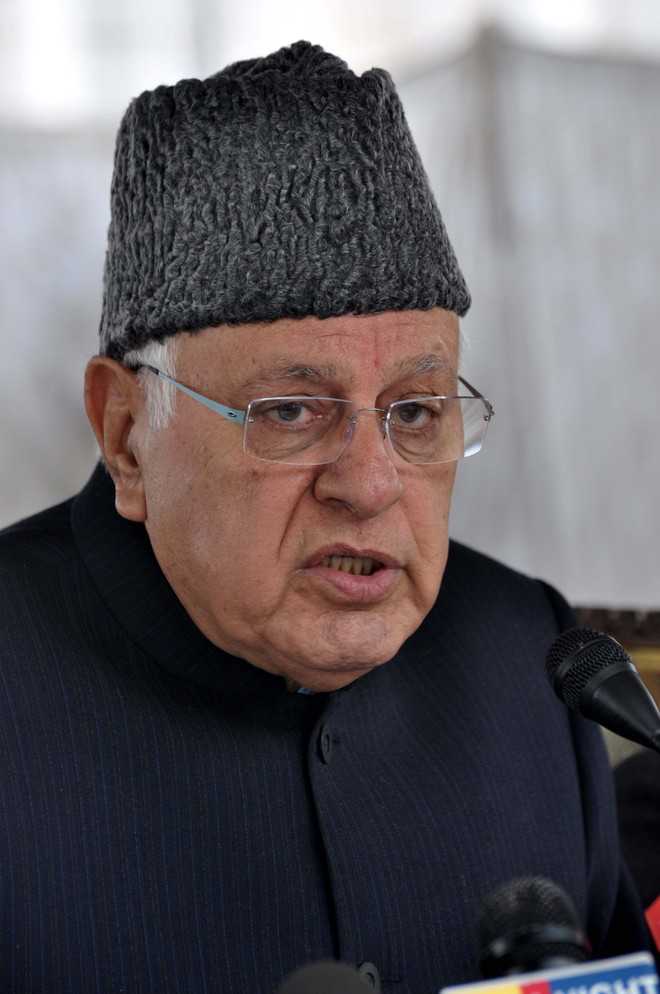 Tribune News Service
Jammu, September 17
Condemning the arrest of Farooq Abdullah under the Public Safety Act (PSA), the National Conference on Tuesday described the repressive Act as yet another assault on the democratic polity and ethos of the largest democracy of the world.
"What could be the lowest depth of the political bankruptcy of the present ruling dispensation than slapping of the PSA on one of the tallest leaders of the country, a five-time Chief Minister, a sitting member of Parliament and a former Union minister," senior National Conference leaders said in a statement issued from Sher-e-Kashmir Bhavan here this afternoon.
They said the detention of the veteran visionary leader speaks of the desperation of the government that had failed to contain the situation post revocation of the special status to Jammu and Kashmir. The continued detention of political leadership across the state for over 44 days spoke volumes about the lack of understanding and insensitivity of the present ruling dispensation that had pushed the state into unprecedented crisis, they said.
Expressing concern over the health of Dr Farooq Abdullah, the National Conference leaders cautioned against inhuman approach of the government that has generated sense of insecurity among the people as a whole, especially in the wake of indiscriminate arrests, continued restrictions and choking of free speech and liberty.
Prominent among those who issued the joint statement included Ajay Kumar Sadhotra, Rattan Lal Gupta, Syed Mushtaq Ahmed Shah Bukhari, Abdul Gani Malik, Sajjad Ahmed Kichloo, Sheikh Bashir Ahmed, Kashmira Singh, Rachpal Singh, Sheikh Abdul Rehman and Kamal Arora.
Top Stories