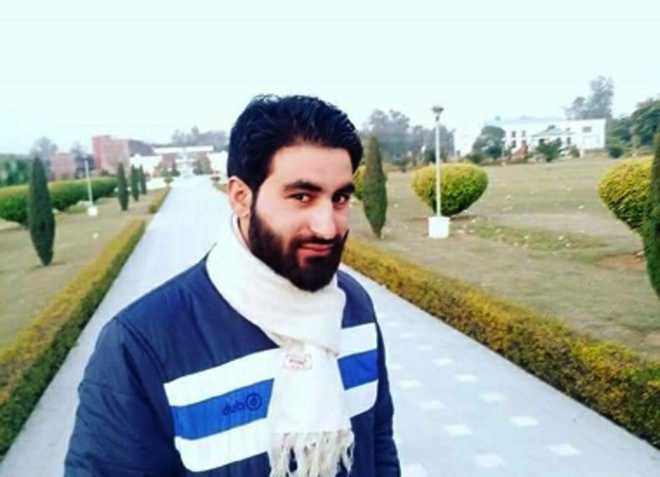 Majid Jahangir
Tribune News Service
Srinagar, October 11
PhD scholar-turned-militant Manan Wani and his associate were killed in a gunfight at Handwara in north Kashmir's Kupwara district on Thursday, official sources said.
The gunfight erupted during a cordon and search operation which was launched jointly by J&K Police, Army's 30 RR and 92 Battalion CRPF at Qalamabad, Handwara, 100 km from here, after an input about the presence of two to three militants in the area.
As the operation was being carried out, some gunshots were heard at around 4 am.
"The forces maintained a tight cordon and later carried searches in the area for hours. At around 9 am, a fresh contact with militants was established in which two militants were killed," a security official said.
Read: From Sainik School to Hizbul Mujahideen — The journey of Manan Wani
He identified one of the slain as high-profile militant Manan Wani, a resident of Kupwara.
The 26-year-old award-winning PhD scholar of Aligarh Muslim University, Wani had joined Hizbul Mujahideen at the beginning of this year. The other slain militant was a resident of Pulwama.
DGP Dilbag Singh said two militants were killed in the Handwara gunfight. "We are ascertaining their identities," he said.
A police spokesman said arms and ammunition were recovered from the site.
Meanwhile, the authorities suspended classes in schools and colleges in Kupwara and parts of Baramulla district on Thursday. Mobile internet services were also snapped in Kupwara as a precautionary measure.
Top News
Gandhi was convicted on March 23 in the defamation case for ...
Situation in Sasaram and Biharsharif normal, say police
Notably, Shah's tour of Sasaram in Rohtas district has been ...
The Kabul-born Durani played 29 Tests for India
Bodies of eight persons were found on Friday in a marsh on t...