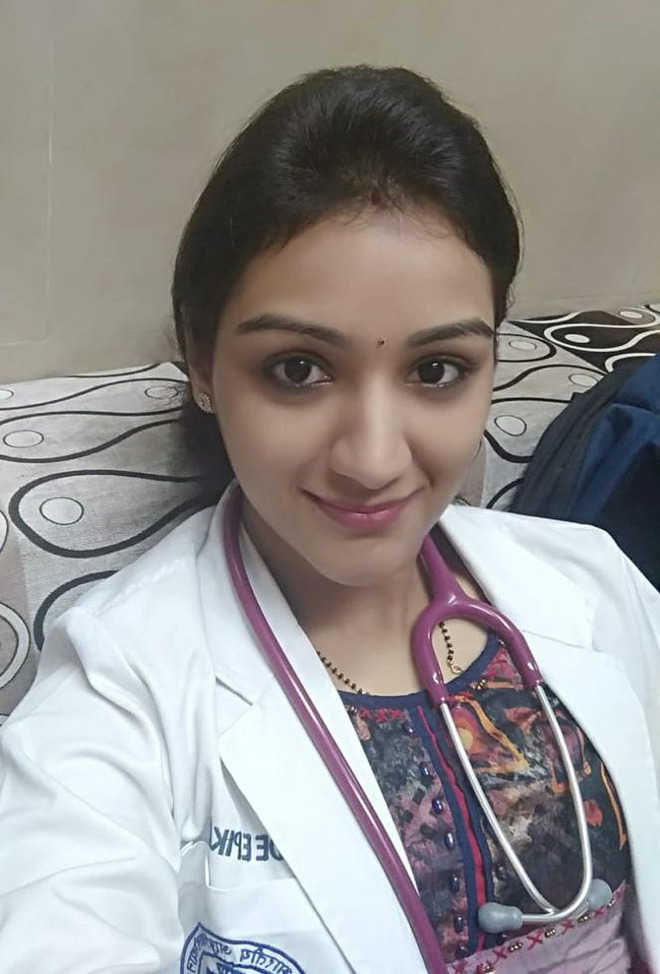 Our Correspondent
Jalandhar, November 28
Nawanshahr-based Dr Deepika Kainth has topped the Doctorate of Medicine (DM) Neonatology entrance exam of AIIMS Delhi and got the only seat of DM (Neonatology) available in AIIMS Delhi, in which a number of doctors from across the country appeared.
Dr Deepika Kainth, who is presently serving as a child specialist at the Department of Paediatrics, AIIMS, earlier secured the All India Rank (AIR) in the All-India Institute of Medical Sciences (AIIMS) MD entrance examination in 2014, and was also honoured with the 'Best Postgraduate Student Award' in paediatrics for the year 2017.
She said she had always been a topper in studies since her school days, in MBBS and then in MD and now in DM (Neonatology). Deepika said her biggest motivation was the achievers' name board placed at the AIIMS that displayed the names of the present and past achievers. "I always wanted my name at the top of the achiever board", she added.