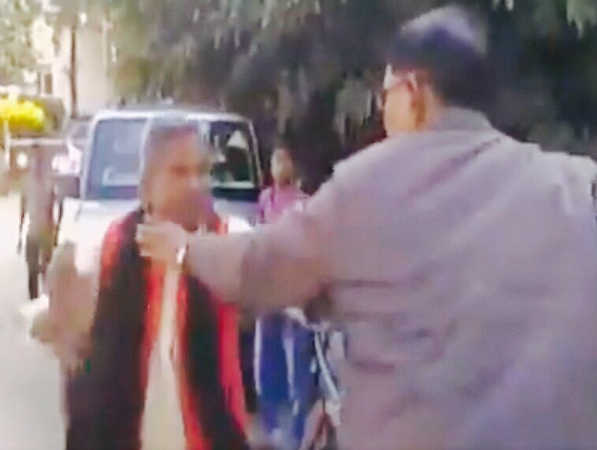 Latehar (Jharkhand), January 17
The District Transport Officer (DTO) of Latehar district was assaulted by a BJP leader for removing a nameplate from his vehicle carrying his designation and name, officials said.
The DTO Latehar F Barla intercepted the vehicle of BJP leader-cum-Latehar district vice-president of 20-point programme Rajdhani Yadav and removed the nameplate in the district collectorate premises, the official said.
Yadav allegedly assaulted the DTO for removing his nameplate from his vehicle, the sources said adding Barla received injuries and was rushed to Sadar Hospital for treatment.
An FIR has been registered in this regard, the official said.
The Deputy Development Commissioner, Latehar, Anil Kumar Singh said action will be taken against the culprit for obstructing government official from discharging his duty.
#WATCH Latehar: BJP leader Rajdhani Yadav slaps and argues with District transport officer over removal of a nameplate from his personal car. Yadav was later arrested. #Jharkhand pic.twitter.com/TPOBmqwUWv

— ANI (@ANI) 17 January 2018
The Deputy Commissioner of the district, Pramod Kumar Gupta said the culprit would be punished after investigation.
PTI