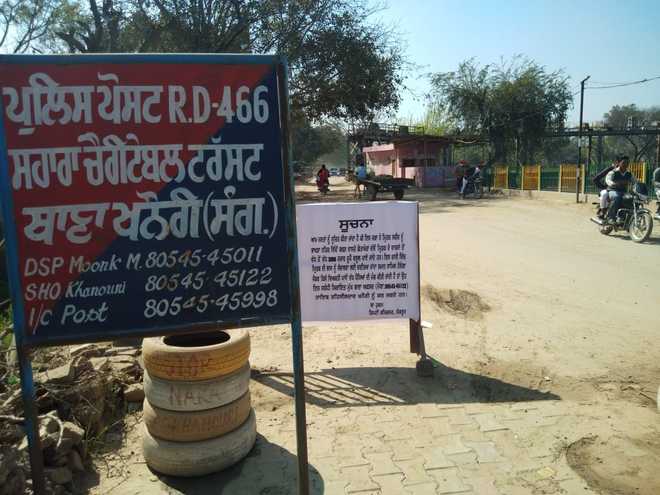 Parvesh Sharma
Tribune News Service
Sangrur, March 11
Adding to the woes of families of people drowned in the Bhakhra Main Line (BML), local divers have allegedly been charging hefty amounts for pulling out the bodies from near Khanauri barrage.
After complaints of fleecing, Deputy Commissioner Ghanshayam Thori has fixed the charges and warned that if any diver was found charging more, a strict action would be taken against him.
Some Khanauri residents told The Tribune that since neither the Punjab government, nor Sangrur administration had made any arrangement to extract bodies from the BML, relatives of the deceased, whose bodies were recovered here, were charged heavily by private divers.
"The divers have been charging between Rs 15,000 and 30,000 to extract a body. Divers usually charge after checking the economic status of relatives. If they are rich, they will have to pay higher amount to extract the body of their relative," said a Khanauri resident.
The Deputy Commissioner confirmed that he had directed the Moonak SDM and other authorities to take action if any diver was found charging above Rs 3,000 per body.
"Private divers were allegedly exploiting the relatives of drowned persons by charging hefty amounts to extract bodies. We have put up a board detailing about charges. If anyone is found charging above Rs 3,000, we will take strict legal action against him," said DC Thori.
Top Stories