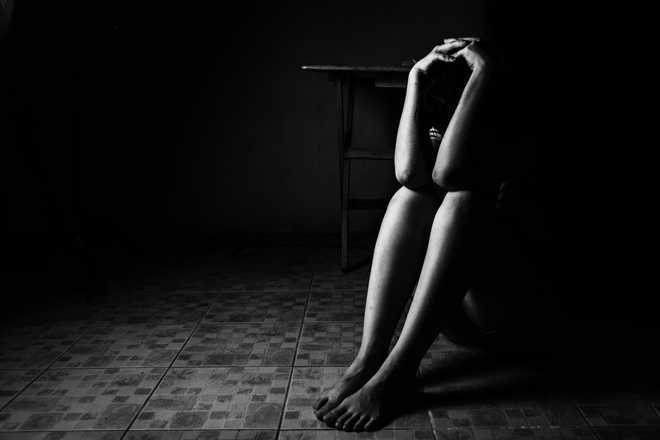 editorial@tribune.com
Tribune News Service
Amritsar, August 18
A youth allegedly raped a woman after offering her cold drink laced with intoxicating substance.
The victim has come in contact with the accused through a social networking site only a day before the incident. The accused has been identified as Navkaran Gill, a resident of Baba Deep Singh Colony, Nangali village, falling under the Kamboh police station here. The police have registered a case against the suspect in this connection while no arrest has been made till now.
The 32-year-old old woman stated to the police on Thursday that she came in contact with the accused on Facebook. He got befriended with her and they decided to meet on next day. She alleged the next day the accused picked her up from Majitha Road and offered cold drink. She said after taking the cold drink, she fell unconscious and when regained her consciousness, she found herself in a room of a farm house. She alleged that the accused raped her repeatedly and later left her on Majitha Road. The victim narrated the incident to her family and decided to lodge a complaint against him.
Investigating Officer Balwinder Kaur said a case under Section 376 of the IPC had been registered against Navkaran Gill and raids were on to nab him. She said medical examination of victim was conducted and further investigations were under progress.
Case against man for kidnapping minor
A minor girl was allegedly kidnapped by a youth after luring her for marriage. The Ajnala police have registered a case against the accused, identified as Gopi Masih of Jastarwal village, while no arrest has been made so far.
An uncle of the victim stated to the police that his 15-year-old niece along with her mother had gone to Ajnala for shopping. He alleged the accused Gopi Masih met the victim there. He further alleged that after shopping, her mother found her missing. He said the accused had abducted his niece after luring for marriage.
The Ajnala police have registered a case under Sections 363 and 366-A of the IPC and Sections 4 and 6 of the Protection of Children from Sexual Offences (POCSO) Act.