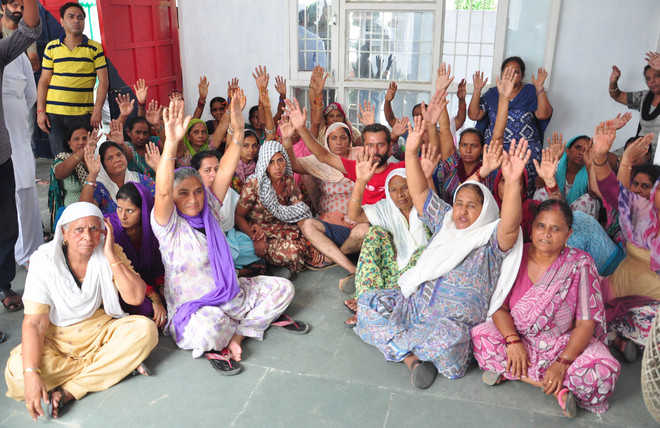 Tribune News Service
Bathinda, August 25
The kin of an athlete whose body was found yesterday under mysterious circumstances near a canal, today staged a dharna against the Canal police station authorities alleging dissatisfaction over police action into the matter.
People raised slogans against the police accusing it of treating the death of the athlete lightly.
The family members of the deceased athlete— 17-year-old Aman Kumar—- alleged that contrary to police claims, he did not drown. Rather, he was murdered and his body thrown into the canal.
They alleged that police was putting pressure on the family to initiate inquest proceedings under Section 174 of the CrPc.
The athlete, a resident of Pratap Nagar, was a student of Plus Two. He was to take part in the district- level games on August 23. On August 22, he had gone home to fetch some documents. After submitting the documents to the authorities concerned, he did not return home.
His family members looked for him but could not find him. The workers of the NGO Sahara Welfare Society retrieved the body from the canal near village Nandgarh. Considering it to be a case of suicide or accident, the police begun its action which the deceased's family members objected to.
His father Om Prakash Sharma and family members said Aman cannot commit suicide and suspected he had been killed.
Aman was also honoured during this Independence Day function for his performance, the family members said.
One tooth of the dead athlete was found broken and there were signs of injury on his body which showed that the cause of the death was not drowning but murder.
DSP (H) S Mann said the police was investigating the matter seriously. He added that the police have registered a case against unknown persons and the matter is being investigated.