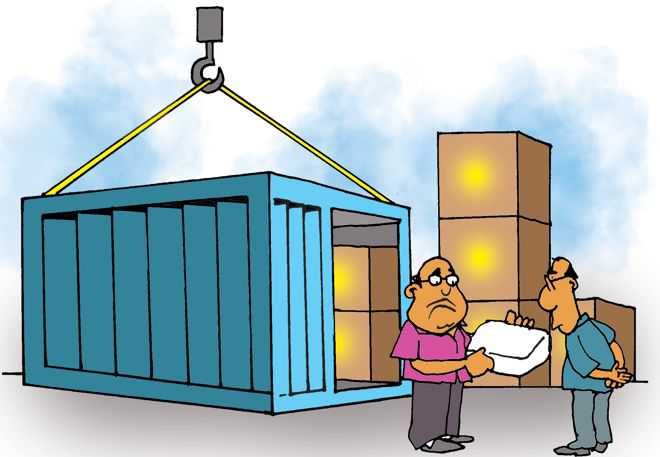 editorial@tribune.com
Kuldip Bhatia
Ludhiana, September 13
The Union government has asked the departments such as Central Board of Excise and Customs, Directorate of Revenue Intelligence, Directorate General of Foreign Trade and Department of Commerce to look into allegations of spurt in export of Chinese goods to India through SAFTA and ASEAN countries and also under-invoicing of exported material.
Acting on a representation made in this regard to the Union government by All Industries and Trade Forum (AITF) president Badish K Jindal, the Department of Commerce, Foreign Trade (North East Asia Division) of the Centre has forwarded the same to the departments concerned for looking into the matter and take necessary action.
Jindal, who also met the investigating officials in this regard, said the figures (of illegal Chinese exports to India) were really shocking and after the implementation of SAFTA and ASEAN treaties, the import from these countries had increased manifold.
"Most of these goods are routed to India through these countries for evading higher customs duties. Beside Chinese companies, many Indian companies are also involved in this fraud," he said.
He said during the past two financial years, imports from Singapore, Hong Kong, Vietnam, Malaysia, Bangladesh had Sri Lanka had increased manifold.
He claimed that most of the products exported from these countries were made in China and dumped to India through these countries to save customs duties.
"Taking advantage of trade pacts with ASEAN and SAFTA, Bangladesh exported cotton yarn and garments worth Rs 2,948 crore (up from Rs 1,518 crore), plastic products worth Rs 250 crore (up from Rs 103 crore) and leather goods worth Rs 235 crore (up from Rs 123 crore) in a year. Similarly, Sri Lanka exported bicycles and parts to India of over Rs 200 crore whereas it is a known fact that Sri Lanka doesn't produce bicycles or its parts. Moreover, exports of fabric and garments from Sri Lanka has increased from Rs 569 crore to Rs 1,073 crore in a year," Jindal said.