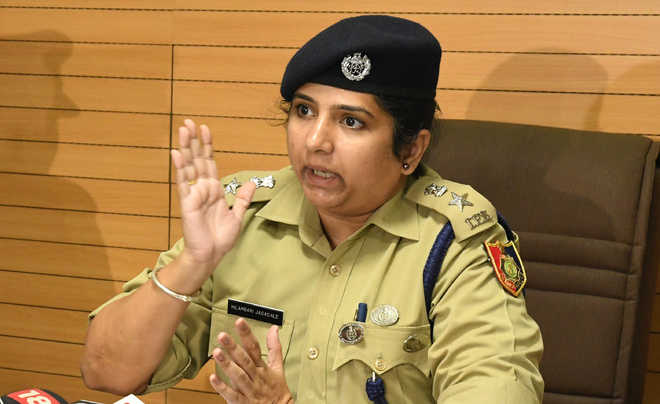 Tribune News Service
Chandigarh, August 17
The gruesome murder of two sisters who were staying alone in their rented accommodation in Sector 22 here has once again sparked a debate over safety of young girls and working women staying alone in the city.
The City Beautiful has always remained a destination for students, especially from neighbouring states, who come here for higher studies. Besides, the city is also a hub for single working women aspiring for a better future. Their safety is one of the prime concerns for their families.
Manpreet Kaur (28) and Rajwant Kaur (27), both sisters, were staying alone in Sector 22 here where their friend arrived and murdered them during the wee hours on August 15. They cried at the time of the incident. However, the neighbours could not muster courage to check or enquire as what were they going through.
Gabia Ghotra, who works with a private company in Sector 17 and is residing as a paying guest (PG) in Sector 15, said safety is a concern for her family who stays abroad. "Although I and my friends take all precautions, I feel the police should patrol the residential areas more frequently which will instil a fear among anti-social elements," she said.
Sanya, a native of Ludhiana, who is a working woman and stays alone in the city, said all houses, especially PGs, should have CCTV cameras at their entrance to keep a close watch on visitors. It would help in ensuring safety.
Ishita, who is preparing for IELTS in the city, said the murder of two sisters by their friend has left everyone in shock. "Safety, when one is living independently, has become a major concern these days," she said.
Moving safely across the city through public transport is also a major issue among women.
UT SSP Nilambari Jagdale, while suggesting a few precautionary steps that one should keep in mind while moving around the city, said: "Girls and working women should not board an auto that has only men sitting in it. Before boarding any auto or a cab, they should click the picture of the auto or the cab and send the same to their family members. They should call someone while sitting inside the auto/cab, which also acts as a deterrent and reduces the chances of any crime," the SSP said.
The UT police also provide late-night pick-and-drop facility for women. This year, 39 women have already availed of this facility. "Women who visit clubs and bars alone and consume liquor over there should seek this facility to get back safely," the SSP added.
Several PGs in city running illegally
There are a large number of PG accommodations in the city. However, a majority of them are not registered with the Estate Office and are running illegally.
Drive against landlords
The UT police have also started a drive against landlords for not getting their tenants verified in the city. Even the tenants are being booked under Section 188, IPC, for not providing information to the police. In the past one month, only 68 such cases were registered.
Top Stories