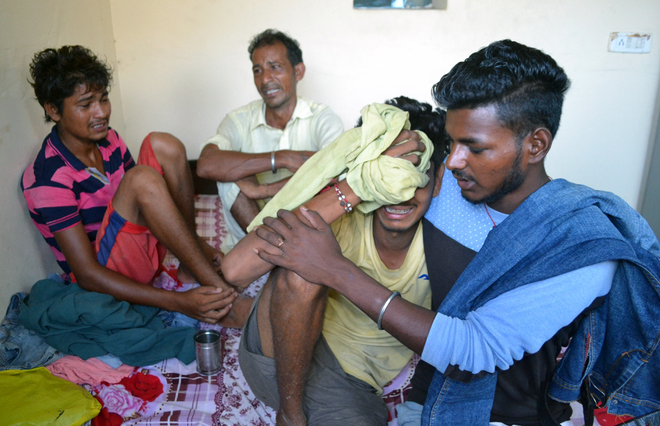 Tribune News Service
Moga, September 11
Three Dalit labourers died while cleaning a septic tank at a marriage palace in Fatehgarh Korotana village in the Dharamkot sub-division of the district today.
The victims have been identified as Jagsir Singh, Jujhar Singh and Jugraj Singh of Ghal Kalan village. The owners of the marriage palace had hired them to clean the septic tank.
The septic tank was reportedly constructed without any permission from the government or the district administration. Moreover, the labourers were given poor equipment to clean the tank.
Dharamkot Sub-Divisional Magistrate (SDM) Jaspal Gill said the local administration would take legal action against the marriage palace owners. He said they would also survey marriage palaces to detect any violations of the existing laws.
The SDM, who rushed to the spot to monitor the rescue operation, said the police had begun investigating the case. He said first one of the labourers slipped into the tank. But when the other two climbed down the rope to save his life, it snapped. The rope was reportedly worn-out.
The local administration called JCB machines to pull out the bodies. "The labourers were possibly asphyxiated by the poisonous gases in the septic tank," the SDM said.
The bodies have been sent for a postmortem. Till the filing of the report, the police had not registered a case.