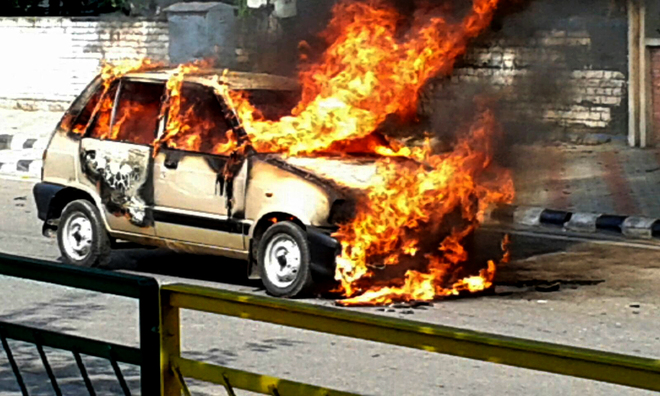 Tribune News Service
Mohali, October 27
An elderly couple and their daughter had a narrow escape when their car caught fire at Phase VII this afternoon.
The incident occurred at around 1 pm in front of the NRI Police Station. According to sources, Vipin Sharma, a resident of Phase 3B2, was going in her Maruti car along with her parents when she noticed smoke emanating from the engine of the vehicle.
They alighted from the vehicle and it caught fire. A large number of onlookers gathered at the spot and caused traffic jam for some time.
The fire brigade was summoned, which controlled the fire.