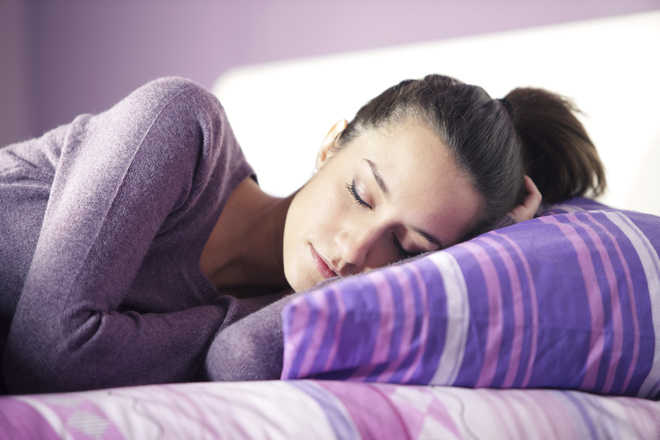 Pooja Duggal
Sleep is not only a hint of lovely oblivion but is also extremely essential for a person's overall wellbeing. Health experts believe that an adult human being needs about eight hours of sleep every night. Many of us, despite having enough time on our hands, struggle to get sound sleep. This condition of not being able to sleep properly, especially at night, is called insomnia. Insomnia has no specific underlying cause. Many times, it's brought on by jet lag, poor lifestyle choices, stress, medications and conditions such as cancer, heart disease, asthma, etc.. People suffering from insomnia frequently complain about changes in mood, lack of motivation and energy, irritability, headaches, high blood pressure and decreased sex drive.
In the last few years, incidence of insomnia has increased dramatically. This sudden rise in the number of insomnia cases can be attributed to increasing stress levels and poor lifestyle choices. Additionally, today people spend more time in front of electronic screens, which emit light and affect the melatonin production — a hormone that regulates sleep and wakefulness. Insomnia patients usually resort to sleeping pills to tackle the problem. They are often ignorant of the fact that regular use of sleeping pills can have several side effects in the long run. Some of these include an inability to breathe, drowsiness, nausea, weight-gain, hallucinations, headaches, and even coma. While popping a pill once in a while may seem innocuous, making it a habit can have several undesirable consequences.
— The writer is founder and CEO, Healthhunt
---
For a sound sleep
If you experience difficulties in sleeping, instead of relying on artificial sleeping aids, try these natural remedies that are guaranteed to get you good nights' sleep.
Stick to a routine seven days a week. This will reinforce your body's internal biological clock, allowing you to fall asleep and wake up easily.
To get a proper sleep it important that your body is slightly tired. Indulging in some physical activity is a great way to ensure that. To get a good night's sleep, make physical activity a part of your daily routine, but avoid heavy exercises in the evening as the sudden boost of oxygen in the body can keep you up for long.
Caffeine can stay in the body for up to six hours. Avoid caffeinated drinks like coffee, colas and energy drinks post 4 PM.
Electronic screens emit light and can make your brain think that it is still daytime making it difficult to sleep. Turn off all electronic gadgets at least an hour before going to bed.
Warm water relaxes the mind and the body. Take a warm bath or shower before bedtime for a peaceful sleep.