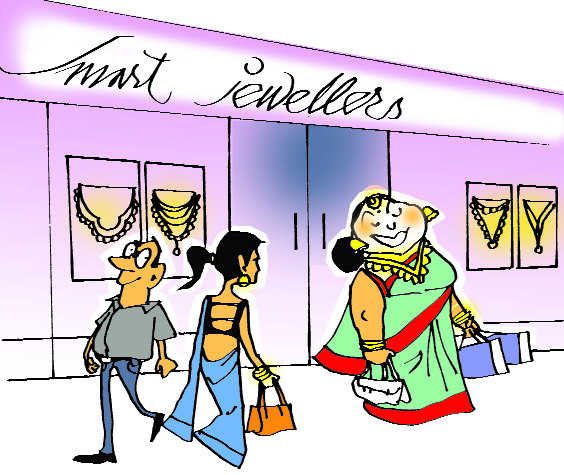 shalender@tribune.com
Vijay C Roy
Tribune News Service
Chandigarh, September 4
The increasing gold price has impacted consumer sentiments and gold buying trends. Though demand for new jewellery or gold has been affected to a certain extent, there has been a two-fold increase in exchange of old gold with new jewellery. As per estimates, around 20% of the new jewellery sold usually comes back for exchange, but now this percentage has gone up to 35-40%.
Industry is of the view that sale of old gold has seen a sharp increase with rise in prices of the yellow metal. "The industry is witnessing a two-fold increase in exchange of old gold with new jewellery with prices of the yellow metal going up," said Anil Talwar, founder, All India Gems and Jewellery Trade Federation.
Industry is of the view that customers are availing benefits from rising gold price by selling or exchanging their old gold jewellery.
"The exchange of old gold and sale has picked up and customers are getting more value of their old jewellery than what they had imagined earlier," said TS Kalyanaraman, CMD, Kalyan Jewellers.
On an average, jewellers are witnessing 10-20% decline in business because of the stressed business environment as customers have either put purchases on hold or going for light- weight products that fit into their budget.
"Usually, when there is an upward movement of gold prices, we witness customer response in two distinct ways. There is a set of customers who purchase because they think that the prices will go up even more or because there is a wedding in the family. There is another set of customers who wait for the prices to come down before making their purchases. So in that sense, while the big-ticket wedding purchases continue, the smaller more casual buying is put on hold," Kalyanaraman said.
"We believe that these sentiments are short-term and expect the demand to pick up soon. This year, there are more auspicious days compared to last year. So more auspicious days translate into more weddings and more purchases," said International Gemological Institute managing director Tehmasp Printer. To push sales, IGI is hosting a 'Diamond Carnival' in Chandigarh, Ludhiana and Amritsar.
Cities