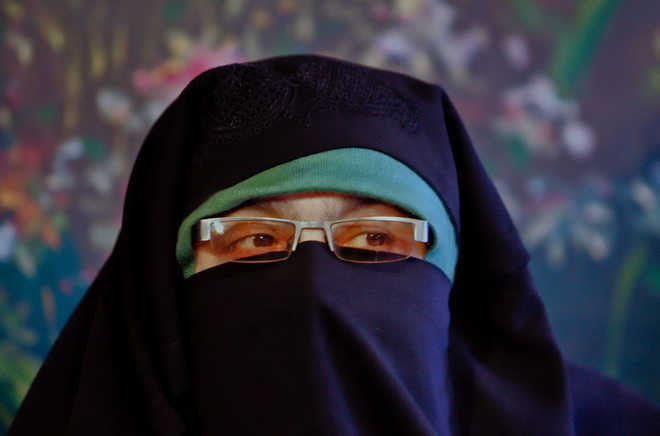 New Delhi, July 16
A court here on Monday sent Asiya Andrabi, chief of the Kashmiri women's group "Dukhtaran-e-Milat" (Daughters of Faith), and two associates to 30-day judicial custody for allegedly advocating secession of Jammu and Kashmir and violence.
After Andrabi, Sofi Fehmeeda and Nahida Nasreen were presented before Special NIA Judge Poonam Bamba on expiry of their 10-day National Investigation Agency (NIA) custody in connection with a sedition case filed against them.
The NIA said the accused had been using various media platforms to spread insurrectionary imputations and hateful speeches advocating use of violence against India and the secession of Jammu and Kashmir.
NIA added that Andrabi also solicited help from other banned terrorist groups to wage war against India and that along with her associates, she had been "continuously indulging in acts that are prejudicial to maintenance of harmony and sovereignty and integrity of India".
NIA has alleged that Andrabi and her associates are actively running a terrorist outfit, "Dukhtaran-E-Millat".
The agency has booked them under the Indian Penal Code and Unlawful Activities (Prevention) Act. — IANS