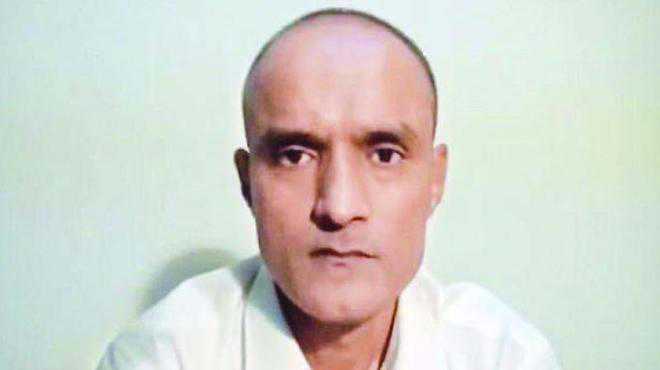 editorial@tribune.com
Satara, July 17
Residents of a small village in this western Maharashtra district today celebrated as the International Court of Justice (ICJ) stayed the death sentence awarded to local lad Kulbhushan Jadhav by a Pakistan court.
There were cheers of joy and sighs of relief as Judge Abdulqawi Ahmed Yusuf, president of the ICJ, read the court's decision and stayed death sentence awarded to Jadhav by a military court till Pakistan reviews the trial.
The ICJ has ruled in favour of India on merits, affirming Jadhav's right to consular access and notification and directed Pakistan to provide effective review and reconsideration of his conviction and sentences.
People in Jadhav's native Javli village in Satara district condemned Pakistan and demanded immediate release of the retired Indian Navy officer sentenced to death by a Pakistan army court on alleged "espionage" charges.
A villager said Jadhav has built a house in his farm at Javli and used to visit the village two-three times a year.
"The Indian government should get him released at any cost. It is their responsibility. India should pressure Pakistan to release Jadhav," the villager said.
Jadhav is the son of Sudhir Jadhav, a retired Assistant Commissioner of Police in Mumbai. His uncle Subhash Jadhav, also a retired ACP, said: "We are happy the judgment went in our favour and now we await Kulbhushan's return to India."
At Parel in south Mumbai, where Jadhav lived for some years, friends and relatives watched the ICJ proceedings live on a TV, with a prayer on their lips. — PTI
'Jadhav vulnerable'
The ICJ has authorised Pakistan to review Jadav's case in a forum of their choosing, leaving Jadhav vulnerable to another miscarriage of justice. —Randeep Surjewala, senior Cong Leader
'Great win for India'
It is a great victory for India. I thank Prime Minister Narendra Modi for taking the case to the ICJ and senior advocate Harish Salve for arguing the matter successfully. —Sushma Swaraj, Veteran BJP Leader
Cities