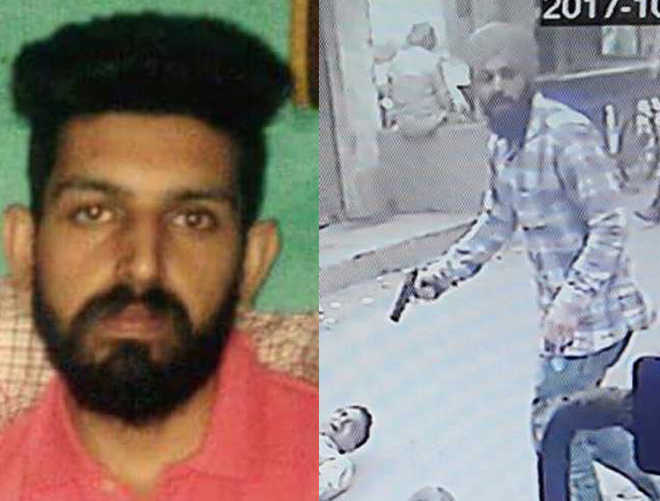 Chandigarh, November 13
A Facebook post by a gangster, involved in the killing of a Hindu leader in Amritsar, admitting to his crime, has left Punjab Police embarrassed.
Saraj Sandhu, who is being chased by the state police, not only admitted to killing Hindu Sangharsh Sena leader Vipan Sharma, but even suggested that the "killing should not be linked to religion".
(Follow The Tribune on Facebook; and Twitter @thetribunechd)
Police sources said on Monday that the social media post of Sandhu, who has been on the run since the killing on October 30, along with three other accused, was being investigated.
"We are verifying whether the gangster has uploaded the post or someone else has done it for him. He must be in touch with some people," the police source said.
In his post, Sandhu has justified Sharma's killing. He claimed it was carried out to seek revenge. Sharma was involved in a conspiracy to kill Sandhu's friend's father.
Punjab Police had last week arrested Sukhraj Kaur, Sandhu's mother, from her home in Sultanwind near Amritsar on charges of harbouring her son and other criminals.
Sandhu was clearly seen pumping seven bullets into Sharma in a CCTV footage. Another accomplice of Sandhu, who also fired at Sharma, had his face covered.
Sharma was killed in broad daylight on October 30. Since both killers were wearing turbans and bearded, the police were working on the angle of Sharma being targeted by radicals.
Sharma was the district president of Hindu Sangharsh Sena in Amritsar. He was shot dead in the Bharat Nagar area near Batala Road.
At least four assailants were involved in the attack, the police said later.
The state Police last week busted a terror module operating in Punjab which was being linked to the killing of Hindu leaders in the state.
Five members of the module have also been arrested and weapons recovered from them.
Further investigations were on and more arrests were expected. IANS
Top Stories