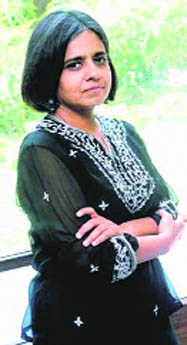 Tribune News Service
New Delhi, December 13
The Paris climate change deal is "weak and unambitious" in allowing the developed countries avoid their "historical responsibility", the Centre for Science and Environment (CSE) has said.
While differentiation between developed and developing countries has been made in text on finance, it is based on capabilities and not on historic responsibilities.
The environment group warns: "India also believes that it will not have to do much before 2030, but the CSE analyses is that India will be under constant pressure to take more burden for mitigating climate change by 2020 and beyond, especially when the next review of all nationally determined contributions of countries take place."
"To erase any notion of historical responsibility, the developed countries have gone to the extent of also mentioning in the text that the loss and damage due to climate change does not involve or provide a basis for any liability or compensation," it says.
This, as per the CSE, further weakens obligations of developed countries and erases responsibilities of dealing with the consequences of their past emissions. Ultimately the biggest winners may be developed countries, environmentalists say.
"Paris agreement has agreed on a voluntary carbon market to buy and sell carbon credits. This means developed countries are likely to do even low emission cuts domestically as they will buy credits from the developing countries," the environmental group says adding, "A fair distribution of the remaining carbon space based on historical responsibilities could have avoided this inequity."
Notably, the much awaited agreement was adopted by all members of the UNFCC nearly 24 hours after the official deadline. Achieved after two weeks of hard negotiations, it will now be ratified by each member nation from April 2016 onwards.
'No meaningful targets'
}On the whole, the draft Paris agreement continues to be weak and unambitious as it does not include any meaningful targets for developed countries to reduce their emissions. It notes that climate injustice is a concern of some and it maintains that the agreement will be under the UN convention. As it does not operationalise equity and the term carbon budget didn't even find mention in the text, this will end up furthering climate apartheid. — Sunita Narain, Director-General, CSE
'Planet polluters go scot-free'
}If the text is adopted as it is, the 'most vulnerable countries' have lost their right to claim liabilities and compensation for 'loss and damage'. Countries like Bangladesh will not be able to seek assistance from richer nations and we will be
left alone to face up to these disasters. Those who have polluted the planet the most have gone scot-free in this iteration of text. — Karim Chowdhary, Executive Director, Coastal association for Social Transformation Trust, Bangladesh
'Onus on rich nations'
The onus is now on developed countries to fulfil their promises and scale up climate finance flows to support mitigation and adaptation efforts, especially for the most vulnerable countries. — Sanjay Vashist, Director, Climate Action Network South Asia