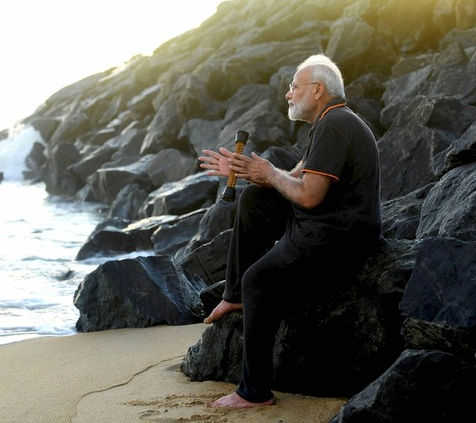 Vibha Sharma
Tribune News Service
New Delhi, October 13
Even since Prime Minister Narendra Modi tweeted his video "plogging" — picking up plastic litter and other waste — during his morning walk at the Mamallapuram beach in Tamil Nadu, the interest about the activity has only grown.
A day he also sought to address people's curiosity about the stick-like object he was holding while "plogging". It was an acupressure roller that he often uses, he explained while tweeting a poem about his "samvad" (conversation) with the "sagar" (ocean) while on the beach.
Picking litter while jogging/walking is what "plogging" is all about and the man who initiated the movement in India, Ripu Daman Bevli, says he is "feeling extremely humbled and full of gratitude" for the attention the movement has got with the PM talking and leading on it from the front.
"He talked about it in his 'maan ki baat. The video of him plogging has given the movement added attention. More and more people are expressing their wish to join," he says. Bevli started the activity with his running group in Delhi around mid-2017. Later, he took it to other parts of the country.
Top Stories