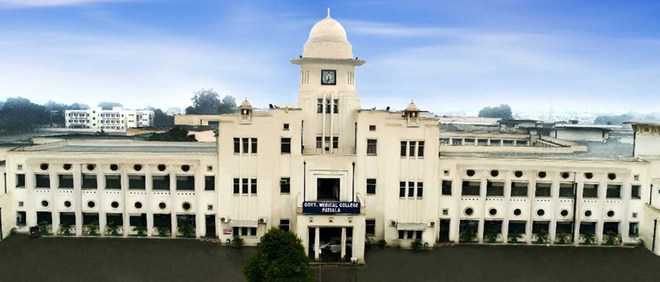 Tribune News Service
Patiala, September 18
Taking a strict action, Government Medical College (GMC), Patiala, suspended four MBBS students on Wednesday for the ragging of freshers.
Acting swiftly, the 10-member anti-ragging-committee of the college held four second-year students guilty of ragging the juniors. In a meeting on Wednesday, the committee recommended the immediate suspension of the four accused seniors for three months, consequently not allowing them to appear in the upcoming examination as well.
The committee also barred the said students from using hostel accommodation till December 31, 2020. Besides, they have been slapped with a fine of Rs 25, 000 each.
In the meeting, all four students confessed that they had ragged eight newcomers on Sunday Night.
According to sources, the four students — who ragged the freshers — had entered into the B block of the boys' hostel, which was only for the first-year students.
One of the victims informed The Tribune that seniors, who were drunk, entered the hostel around 11.30 pm and asked the freshers to gather at a place.
Sources said ragging continued till 4 am. "We were asked to perform the tasks which, were beyond our dignity. We were humiliated," said one of the victims.
Meanwhile, the freshers claimed that minor incidents of ragging had been taking place for quite long, however nobody dared to come forward.
Commenting on the incident, GMC principal Dr KK Aggarwal said, "We have taken a strict action as per the MCI guidelines on ragging. We had already warned the students of strict action for such activities. We won't tolerate ragging in the college at any cost."