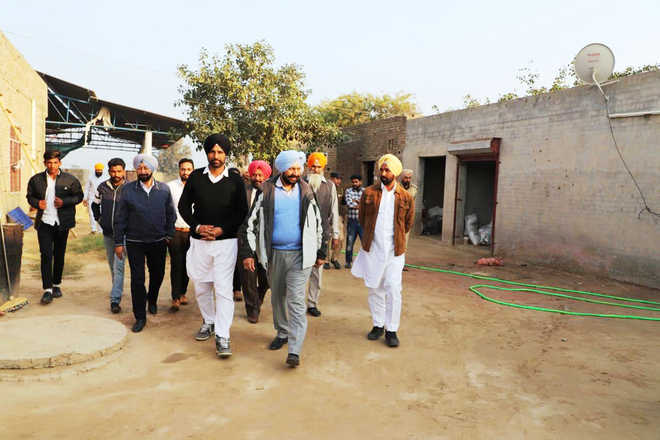 Our Correspondent
Abohar, January 3
The state government will promote indigenous breeds like Sahiwal and Gir cows and Murrah and Nili Ravi buffaloes, said Minister for Animal Husbandry, Dairy Development and Fisheries Balbir Singh Sidhu during a function organised in Dhinganwali village to honour owners of dairy farms that promoted Sahiwal cows.
Sidhu said global warming had left catastrophic effects on agriculture as the cultivable land under green fodder had been decreasing at an alarming pace and there was an acute shortage of quality milk, while the demand for meat was rising fast. The government would coordinate with farmers of countries like Brazil and Australia to improve the breed of indigenous milch animals, he added.
The minister distributed Rs 12 lakh subsidy to six pig farm owners and Rs 22.60 lakh to other 16 beneficiaries besides certificates to persons who attended the training workshop. He said businessmen preparing sub-standard feed for cattle would face strict action, while asking officials to step up vigil. Deputy Commissioner (DC) Manpreet Singh said Army and BSF officers would be motivated to purchase cow milk directly from dairy farms that were being maintained scientifically in the region. Later, Sidhu alongwith officials of his department and the DC visited Sidhu Dairy and Natural Agricultural Farms run by a postgraduate youth Gurpreet Singh in Pattisadiq village.
"For us, it is a wonderful experience to see how cattle are taken care of and Gurpreet is doing marketing too to prevent adulteration. He has emerged as a role model for farmers' children who have been reluctant about visiting fields and assisting parents in the dairy business, Sidhu said. More we adopt natural farming, the better we can serve society, he added.
Top Stories