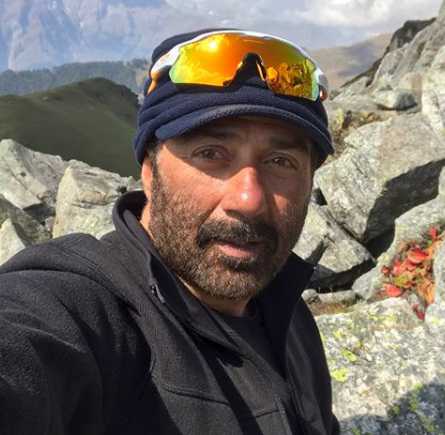 Tribune News Service
Jhajjar, October 19
For an actor turned Neta what could be the most exciting way to celebrate a birthday bash. Well, no marks for guessing. It has to be a political rally. That's precisely what Sunny Deol did when he turned 63.
On Saturday, the actor-turned-politician celebrated his birthday with Agriculture Minister Om Prakash Dhankar at a rally in Haryana's Badli.
Deol came out in support of the BJP candidate Dhankar. The actor's "unusual birthday", was attended by considerable number of people from both side of the road show.
Deol's road show began from Bupania village in Badli.
Accompanied by Dhankar, Deol was seen in an open vehicle, waving at the crowd.
Dhankar, who is re-seeking election, is locked in a tough contest with the congress candidate Kuldeep Vatsa and the JJP's Naresh Kablana.