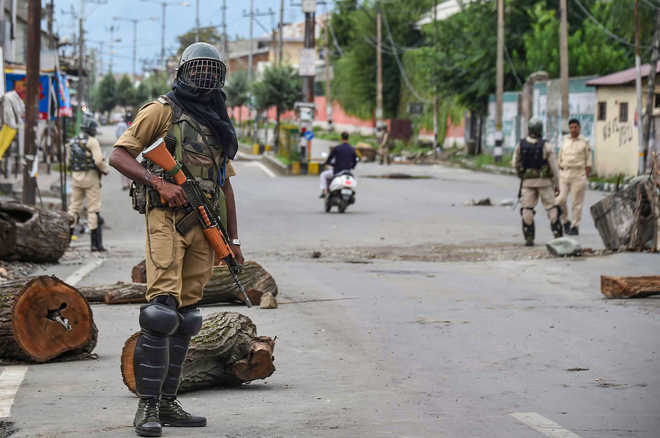 kavishakohli@gmail.com
Tribune Web Desk
Chandigarh, August 19
Jammu Police arrested a 40-year-old man for spreading rumours that caused panic in Jammu region.
In a press conference they addressed, police identified the suspect as Yashbir Singh from Khour's Dhanpur.
Senior Superintend of Police Tejinder Singh, who addressed a press conference, said police used "reverse analysis" to trace the source of the rumour.
Police said the suspect was a drug user with criminal cases under the Narcotics Drugs and Psychotropic Substances Act, as well eve-teasing.
Rumours of possible deterioration of law and order led to people queuing up to buy essentials.
Meanwhile, J&K Home Secretary Shaleen Kabra on Monday morning categorically denied rumours that weapons of special police officers of J&K police were being seized.
Kabra called the rumours "fake news" that was being "spread by vested interests."
"Public at large is further advised not to believe in such rumours/ baseless news and not to further spread such news without verifying from authentic sources," he said.
Public at large is further advised not to believe in such rumours/ baseless news and not to further spread such news without verifying from authentic sources: Home Secy, J&K

— DIPR-J&K (@diprjk) August 19, 2019
Top Stories