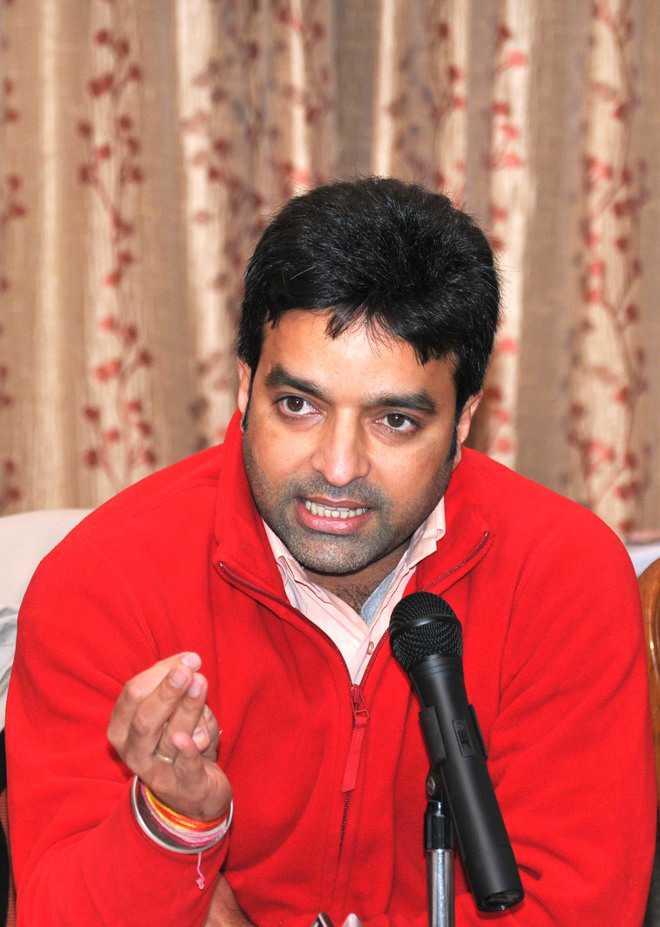 Lalit Mohan
Tribune News Service
Dharamsala, September 26
Arun Dhumal, brother of Union Minister of State for Finance and Corporate Affairs Anurag Thakur, is set to become the next president of the Himachal Pradesh Cricket Association (HPCA) as only his nomination was filed today for the post of president during the election process at the Pavilion Hotel here today.
Single nominations were also filed for the posts of secretary, vice-president, treasurer, joint-secretary and nominees to the BCCI. Summit Sharma (secretary), RP Singh (vice-president), Pavneesh Parmar (treasurer) and Amitabh Sharma (joint-secretary) are the candidates. Chander Mehta and Vishal Sharma are the nominees to the BCCI. With single nominations filed for all the posts, the elections would not be held.
The new office-bearers would be announced at 11am tomorrow by the election observer, Manisha Nanda, a retired IAS officer. With Arun Dhumal set to be the next president of HPCA, the control of the cricket body remains with the family of former chief minister Prem Kumar Dhumal. His son Anurag Thakur had been at the helm since 2000. Thakur had to quit the post of HPCA president after the Supreme Court mandated the implementation of the Lodha committee recommendations for all state cricket units.