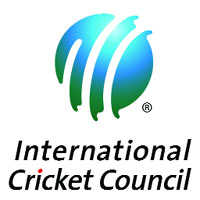 Rohit Mahajan
Tribune News Service
Chandigarh, September 26
The red card has now become a reality in international cricket — the next time a player threatens to assault an umpire, assaults a player or commits any other act of violence on the field, the offender can be sent off the field for the rest of the match.
The International Cricket Council (ICC) today announced this and other significant changes in its playing conditions governing all matches played under its aegis. The new playing conditions come into effect in all series starting on or after September 28. Two Test series beginning on September 28 — South Africa vs Bangladesh, Pakistan vs Sri Lanka — would be the first to be contested under the new playing conditions.
(Follow The Tribune on Facebook; and Twitter @thetribunechd)
The thickness of the cricket bat will now be governed by a new rule — it cannot be thicker than 67mm at the most. This means that players such as David Warner — who has used a bat that is 85mm at its thickest part — would need to opt for bats that are significantly less thick.
The ICC today said that this change was made to "maintain the balance between bat and ball", and that the restriction on the length and width of bats would remain unchanged.
An important change relates to the run out/stumping decisions in case a batsman's bat bounces off the ground inside the crease after it has been grounded.
Under the new rules, a batsman is not run out or stumped if he grounds the bat behind the popping crease but which subsequently has lost contact with the ground when the wicket is broken.
Also, under the new rules, a batsman can now be given out caught, stumped or run out even after the ball has bounced off the helmet worn by a fielder or wicketkeeper. In effect, the helmet is now considered part of the fielder's person, as gloves are considered part of a batsman's person.
Another change concerns the fielders' practice of lobbing the ball up near the boundary and then stepping into the field to complete the catch. Under the new rules, for boundary catches, the airborne fielders making their first contact with the ball will need to have taken off from within the boundary. In other words, a fielder cannot step outside the field, jump up to lob the ball into the field and then complete the catch inside the boundary line.