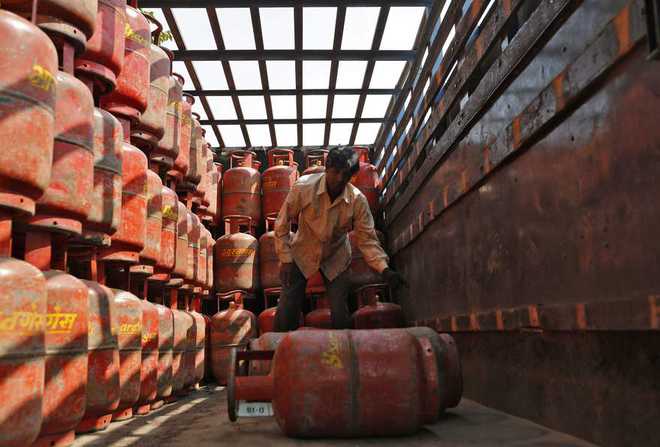 monicakchauhan@gmail.com
Aditi Tandon
Tribune News Service
New Delhi, May 2
The WHO on Wednesday lauded the BJP-led NDA government's Ujwala Scheme to provide free LPG connections to rural households as an effort to reduce household pollution by helping families switch to cleaner energy sources.
Mexico is the only other country the world health body has mentioned while acknowledging nations for working to cut air pollution levels.
Importantly, the South-East Asia region of the WHO, which comprises 11 countries, including India is the second largest contributor to the global mortality due to household and ambient-air pollution.
WHO has its member nations in the South-East Asia region to aggressively address the double burden of household and ambient air pollution.
The region accounts for 34 per cent or 2.4 million of the seven million premature deaths caused by household and ambient air pollution together globally every year.

Of the 3.8 million deaths caused by household air pollution globally, the region accounts for 1.5 million or 40 per cent deaths, and of the 4.2 million global deaths due to ambient (outdoor) air pollution, 1.3 million or 30 per cent are reported from the region, as per the latest WHO report.
While the latest data show ambient air pollution levels are still dangerously high in most parts of the world (9 out of 10 people are breathing bad air) they also show some positive progress.
"Countries are taking measures to tackle and reduce air pollution from particulate matter. For example, in just two years, India's Pradhan Mantri Ujjwala Yojana Scheme has provided some 37 million women living below the poverty line with free LPG connections to support them to switch to clean household energy use. Mexico City has committed to cleaner vehicle standards, including a move to soot-free buses and a ban on private diesel cars by 2025."
WHO will, this year on October 31, hold the first 'Global Conference on Air Pollution and Health' to address the goals of climate change and good health.