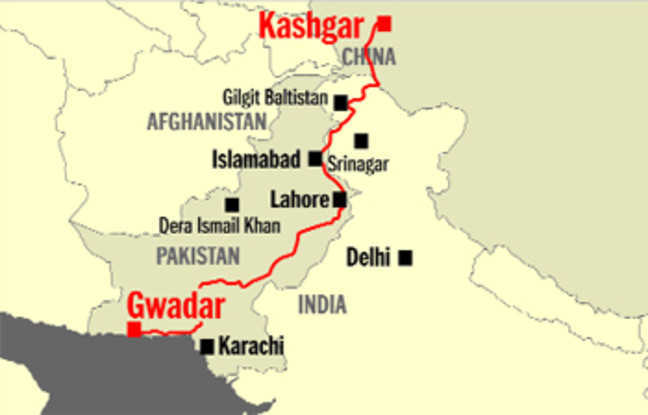 London, January 29
The Free Balochistan Movement (FBM) organised a two-day protest outside the Grosvenor Hotel in London, against the sale of Baloch lands in Pakistan's port city of Gwadar by a property dealer 'One Investments'.
The protesters said China and Pakistan were aiming to change the demography of Balochistan by settling hundreds of thousands of Punjabis and Chinese in Gwadar.
The protesters carried placards and banners against the China-Pakistan Economic Corridor (CPEC), sale of Baloch lands in Gwadar and human rights violations in Balochistan by Pakistan.
Faiz Baluch, an activist of Free Balochistan Movement, said, "FBM has organised this two-day protest against China and Pakistan's joint ventures and sale of Baloch lands in Gwadar."
He said Baloch people urged the international investor to "stop spending their money on so-called development projects unless the Balochistan issue is resolved".
Faiz alleged that Pakistan had illegally occupied Balochistan and that it had been committing atrocities against Baloch people since then.
"As we gather here today, the Pakistan army is continuing its military offensives in Gwadar, Turbat, Kolwah, Dera Bugti and several other areas of Balochistan. They are killing innocent Baloch women and children. They have arrested and disappeared several innocent Baloch," he said.
Faiz said China was supporting Pakistan in these atrocities against Baloch people, and added, "The investment and support of the international community are encouraging Pakistan to intensify Baloch genocide. That's why we request the international community to stop supporting Pakistan."
Activists of Baloch Republican Party and Balochistan Raaji Zrombesh also joined the FBM protest and expressed their views against the state atrocities in Balochistan.
Mir Suleman Dawood, Khan of Kalat, who participated in the protest on its second day, said, "We are protesting against the sale of Baloch lands in Gwadar."
He said Pakistan's Punjabi army is indiscriminately killing Baloch people and all Balochs should unite against Pakistan's brutalities in Balochistan.
Abdulla Baloch, a leader of Balochistan Raaji Zrombesh, said, "We have gathered here to tell the world that stop investing in China-Pakistan controversial projects because Balochistan is not Pakistan and Gwadar is not Pakistan. The Balochs will not allow anyone to sell their land to foreigners."
He said the Balochs are struggling to regain their freedom and the international investors should know that Balochistan is an occupied land.
"They should refrain from putting their money in China-Pakistan initiated projects," Baloch added. ANI
Top Stories