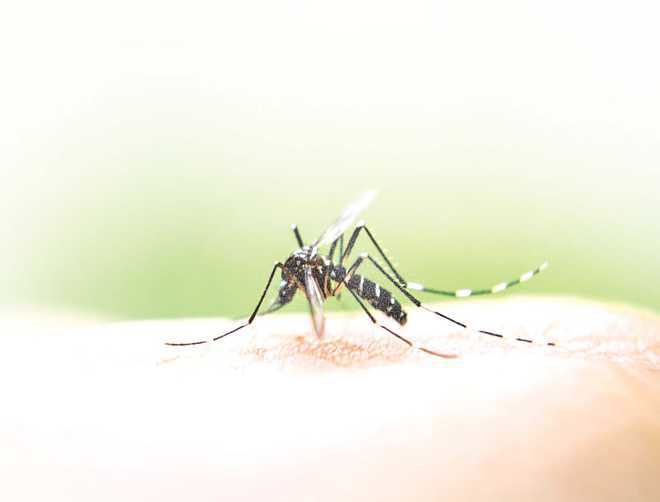 Tribune News Service
Amritsar, October 21
This is the time of the year when cases of dengue start receding, but around 132 persons have tested positive for the disease so far this season. The authorities have asked the residents not to panic. They have advised people to take every precaution and visit the nearest government health facility if fever does not subside.
For the purpose of official dengue count, only those patients who have tested positive at the labs of Government Medical College and the Civil Hospital are considered. The patients diagnosed with the diseases by private labs and under treatment at private hospitals are officially not considered dengue patients unless their test reports have been reconfirmed from government laboratories.
As per the Health Department instructions, all private hospitals are required to report each and every suspected dengue case to them so that their tests could be got done from government labs. In the absence of any measures to check the violation, the chances of a large number of patients not finding space in official list are high.
"Even if a patient does not test positive for dengue at a government lab, but has tested positive for any other virus at a private lab, he needs attention. For arguments' sake, let us believe that he is not a dengue patient. But then he is suffering from some other virus and is sick. Should this not call for the government's attention," rued Jagmohan from Mannawala.
Meanwhile, the District Health Department organised a seminar at the Civil Surgeon's office here on Monday to sensitise the officials of the Community Health Centres to check the spread of dengue. The officials were asked to raise awareness of the disease among people and apprised them of the precautions that they need to adopt to stay healthy.