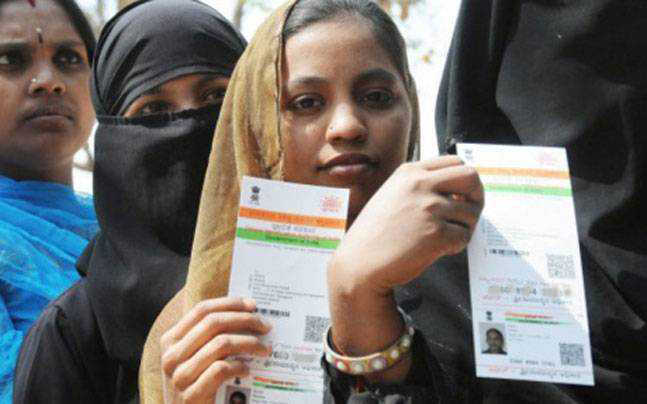 Tribune News Service
New Delhi, January 4
Noting that India is "sitting on top of a volcano that is about to burst", both legal and technical experts believe that the government can do more to make sure that Aadhaar data become "more safe and secure".
(Follow The Tribune on Facebook; and Twitter @thetribunechd)
Reacting to The Tribune's newsbreak on how Aadhaar data of a billion Indians are compromised, internationally-acclaimed cyber law expert Pawan Duggal said, "Notwithstanding the government's claim that Aadhaar data is safe and secure in its custody, such breach is always possible, as the entire architecture – legal and technical – is faulty and a very little has been done on cyber-security to make the ever expanding ecosystem robust to nullify possible misuse."
Even as Aadhaar number of each individual has become "integral to almost every aspect of life", Duggal said, "The Aadhaar Act 2016 hardly does anything to protect the data and the individuals, whose details are compromised. Such instances of breach to data is a wake-up call for the government, otherwise India would continue sitting on top of a volcano that is about to burst."
---
Read
Rs 500, 10 minutes, and you have access to billion Aadhaar details
Aadhaar data breach finds mention in Parliament
Aadhaar data breach shocks Twitterati, top trend for the day
---
Meanwhile, co-founder and CEO of Lucideus Tech, which provides cyber security to multiple Fortune 500 banks around the world, Saket Modi, while talking to The Tribune, said, "Aadhaar is today one of the largest ever revolution to touch over a billion people, a first of its kind in the world. In order to make it work, different people have to be given access to different levels of information. In this case, it looks like the access given to officials to be able to search the database in case of redressal was taken over by unauthorised personnel resulting to the access to the physical data (data available on the physical Aadhaar card) of all the Aadhaar users."
Modi added, "Technically, this data is of extremely low use to anyone as you cannot make payments/open a bank account of even a single user of the billion plus user base as it doesn't give an access to the biometric details of the users. The integrity of biometric data has never ever been breached till date. However, the government can make more efforts to make sure that even the physical data (although of less importance) is further safeguarded."
"In a parallel, you can actually see our IT Minister frequently showing his Aadhaar card in the public. If you zoom in, you can easily see the physical details like his Aadhaar number, address, DOB etc. Hence, it's not something super secret in the first place and technically I don't see this as a major breach," he added.