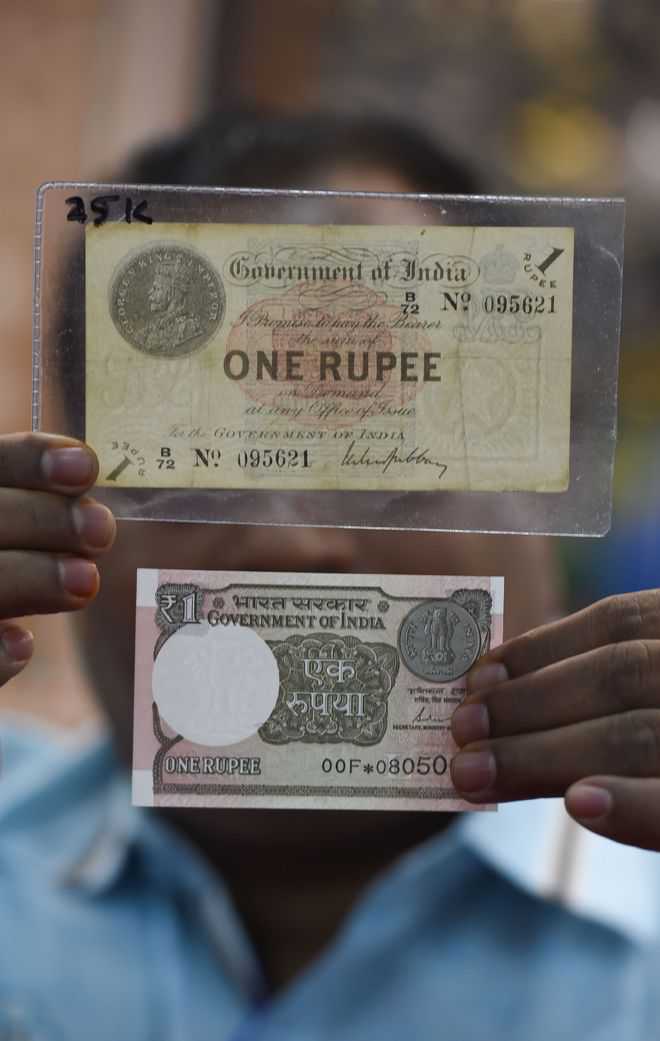 harinder@tribunemail.com
New Delhi, November 30
Its value has eroded over its lifetime of a century. Today, a rupee can buy very little, maybe a toffee. Yet, this sturdy currency has survived two world wars, regularly shedding value till it has practically gone out of use.
The British government introduced the one rupee note on November 30, 1917.
Currency notes were introduced in India in 1861. Silver coins, including one rupee ones, were in existence for very long, some being traced to Sher Shah Suri's reign in 1540. The one rupee paper currency was printed in England and depicted a silver coin image of King George V.
(Follow The Tribune on Facebook; and Twitter @thetribunechd)
"As people were increasingly melting silver one rupee coins during World War I, the number of coins was reducing from the market. At that time the British government planned to introduce this note," Sushil Kumar Agrawal, CEO of mintageworld.com, an online museum of coins, stamps and currency notes, said.
During its 100-year journey, the design of the note was changed 44 times. The one rupee note is the only currency printed by the Government of India and not by the Reserve Bank, and is signed by the Finance Secretary.
Though printing of one rupee note was discontinued in 1994, it was re-introduced during 2015-16 after a gap of 21 years. The re-introduction had more of nostalgic value.
It is learnt that a bundle of 100 one rupee notes is sold for Rs 600 in grey markets of Zaveri Bazaar in Mumbai and Chandni Chowk in Delhi. In fact, different years of printing can fetch vastly different prices. A note of 1985 signed by Finance Secretary S Venkitaramanan was sold for Rs 2,75,000.
The one-rupee currency note, for all practical purposes, has become a collector's item. — IANS