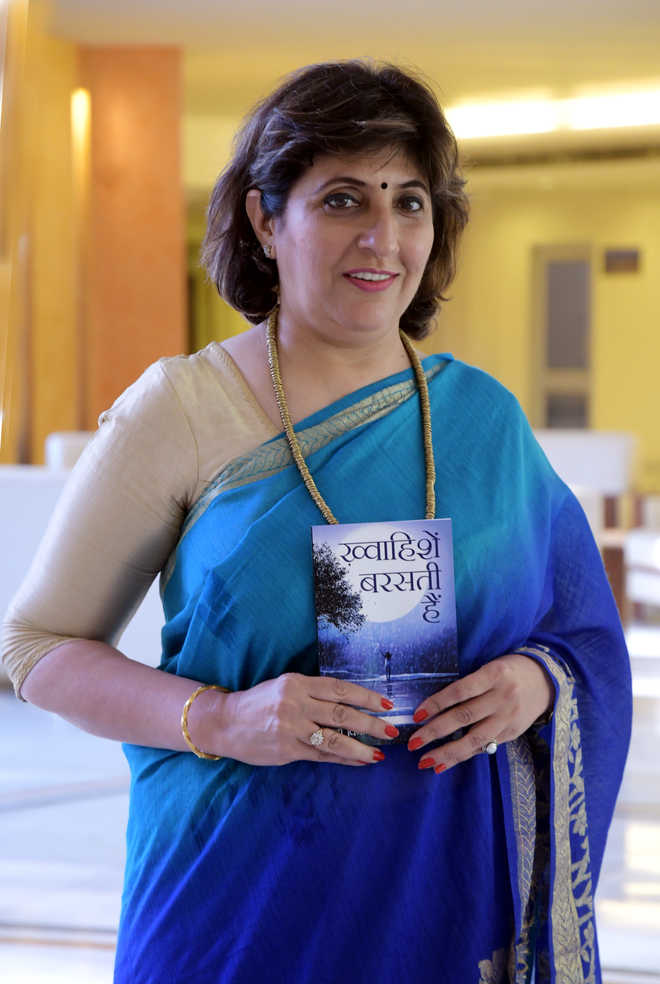 shalender@tribune.com
SD Sharma
Endowed with an impulse for creative writing, city-based eminent academician, litterateur and prolific poet Dr Vibha Ray has been writing poetry since since she was in class seven and has a treasure of literary creations of over 10 books ready to be published. However, she says, "Over the years, I have observed the vitality and dignity of creative literature, which comes gradually with experience and tryst with events in life."
So, she finally came out with her first book Khwahishen Barasti Hein, an anthology of poems released by Punjab Finance Minister Manpreet Singh Badal today at the UT Guest House here.
In his address, interspersed with couplets and literary gems, Badal complimented Ray for capturing myriad human emotions in a simple yet forceful language in the book.
Sharing her views about the thematic content of the book, she said, "The poems in Khwahishen Barasti Hein are spontaneous, honest, truthful and uncensored expressions of a soul's journey to one's own divinity. Besides, they reflect a soul's yearning for union with the lover who is none other than God Himself."
Prominent among those who spoke on the occasion included Shiv Raman Gaur, State Information Commissioner, Haryana, and Chander Trikha, Deputy Chairman, Haryana Urdu Akademi. A large number of litterateurs from the region attended the function.