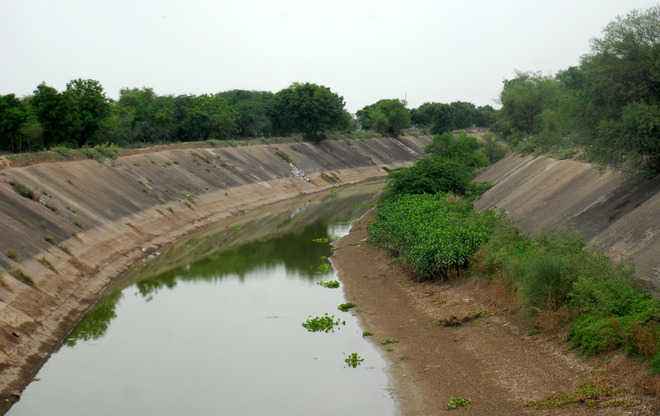 Amaninder Pal
Tribune News Service
Chandigarh, March 6
Even as the state government is preparing itself to fight another legal battle with its neighbouring states and the Centre over river water sharing, Punjab State Power Corporation Limited (PSPCL) has finally given its nod to dispose of hundreds of tonnes of heavy machinery it had purchased around 27 years ago to set up hydel projects over the controversial Sutlej-Yamuna Link (SYL) canal.
Interestingly, the machinery, which was purchased for around Rs 27 crore in 1989, will now be sold to scrap dealers in an auction.
Officials said that the decision was taken by the Board of Directors (BoD) of the power utility last month, acting on a proposal forwarded to it by the hydel branch in 2014.
Sources reveal that BoD has decided in favour of selling it to scrap dealers after Bharat Heavy Electricals Limited (BHEL) advised the corporation that the equipment couldn't be used for new projects of a similar nature.
"We had approached BHEL seeking its advice whether the equipment could be used in other projects. But they told us otherwise", said MS Parhar, Director (Gen), PSPCL.
He, however, added that they would try to retrieve those parts that could be used to repair existing hydel plants installed at operational hydel projects.
When a decision to construct the SYL was taken over 30 years ago, it was also decided to construct two hydel power projects of 20 MW each on the canal. Whereas, one project was to come up at Malakpur village near Anandpur Sahib, the other had to be commissioned near Rajpura.
But like the controversial canal itself, these projects also failed to take off. The equipment remained dumped in the storehouses of PSPCL near these two spots since the day it was purchased.