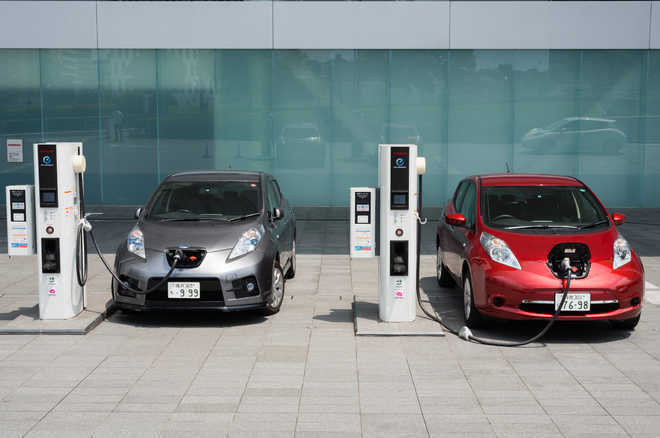 Shiv Kumar
Tribune News Service
Mumbai, July 20
The Maharashtra government is working on a package of incentives for investors willing to set up facilities for charging of electric vehicles across the state.

According to state government sources here, Chief Minister Devendra Fadnavis's government was in the process of doing away with laws under which owners of charging stations are classified as distributors of
electricity. While a handful of petrol pumps in the state have already set up charging points for EVs, the government wants entrepreneurs to enter this business.

"Municipal laws need to be amended as there are restrictions on installing power transmission equipment in residential and commercial buildings," a state government official said. The Maharashtra government also wants housing societies across the state to set up points for charging EVs of its residents. A package of incentives, including high floor space index enabling taller buildings so that such charging points are opened to the general public, is also under consideration, say officials.

State government officials who met with representatives of NITI Aayog recently said the biggest hurdle was the shortage of space for parking vehicles while they were waiting for their turn to be charged. The Brihanmumbai Municipal Corporation is not in favour of setting up roadside charging stations as officials fear that the structures could soon be turned into commercial structures.

According to officials here, the central government wants charging infrastructure to be put in place over the next few years before electric vehicles are phased in. NITI Aayog has mandated that only electric three-wheelers be produced after March 31, 2023 while all two-wheelers below 150 cc produced after March 31, 2025, should be electric.