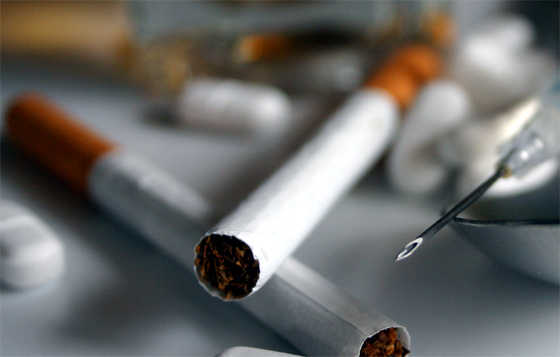 Vishav Bharti
Tribune News Service
Chandigarh, July 1
The recent spate of drug-related deaths in Punjab, while once again bringing to the centrestage the severity of the problem at hand, has had one positive effect.
Panic-stricken after the wide media coverage to the deaths and the anti-drug campaigns that have gone viral on social media, a large number of addicts over the past couple of days have started turning up on their own in the Out Patient Departments (OPDs) of government hospitals and dispensaries in the rural areas.
Several private and government doctors have confirmed the unusual surge in heroin addicts expressing willingness to undergo treatment.
The reasons being given by addicts for seeking help vary from the panic reaction to news and videos of drug-related deaths, to the fear that the 'chitta' (heroin) they are hooked to may be adulterated with lethal chemicals.
A doctor working at a government dispensary in a Ropar village revealed how on Saturday, one after another three youngsters, aged between 19 and 24, walked into his OPD on their own and sought help to overcome their heroin addiction.
"For the past 10 years in this dispensary, I have rarely seen addicts walking in like that," said the doctor. The village has a population of 1,150 and all three addicts are unemployed and belong to farmer families.
Several doctors working in the hinterland have confirmed the unusual sight of addicts seeking help without any external motivation and expressing a desire to overcome the addiction.
Interestingly, some anti-drug NGOs and activists have been active on social media with the message that 'chitta' is being adulterated with fentanyl, an opioid which is used as a pain medication. The campaign goes on to say how 'chitta' adulterated with fentanyl, which is used "as a sedative for elephants", is a lethal dose.
Dr Sandeep Kumar, a psychiatric expert who runs a private de-addiction centre in Barnala, said he has never before witnessed patients willing to overcome the addiction on their own. . "For the past week, I am getting one or two new patients everyday who are addicted to heroin and who have expressed willingness to quit drugs," said Dr Kumar. Most of the panic-stricken addicts are those who consume drugs intravenously.
Even the state's health officials have noticed the trend. Dr Sukhwinder Kaur, programme officer, state's mental health programme, confirmed that there was a surge in the number of patients voluntarily seeking treatment. "We have got such reports from Faridkot and Tarn Taran districts," she said.
Patiala-based Dr Satyen Sharma, head, Punjab chapter of the Indian Association of Private Psychiatry, said he had received reports from fellow psychiatrists across the state that there was panic among heroin addicts. "Most such cases are coming from Tarn Taran and Amritsar," he said.
Ferozepur man dies
Manohar Singh (32), a resident of Lahduwala village in Ferozepur district, allegedly died due to drug overdose here on Sunday. Manohar had two children. He was a daily wager. His family said Manohar fell into this trap six years ago. Earlier, three youths became victims of drug abuse in the last few days. oc
Top News
The decision amounts to creating a parallel jurisdiction, ta...
During today's games, a generator would be required to power...
Karnataka Deputy CM Shivakumar visits one of the schools to ...
'In Punjab, Rs 11 is considered a 'shagun', so I am announci...
Secretary of State Blinken was responding to a question on t...